♥ My business partner Jacqueline Forth & I (Image: Crib Creative)
Hi guys! I wanted to write a quick post to let you know why things have been so quiet around here the past 6 months or so, and let you know that there'll be lots more wellness to come soon!

Almost a year ago I received an email which would change my life. I didn't know it at the time, but things were about to take a very different turn from how I was expecting 2013 to play out.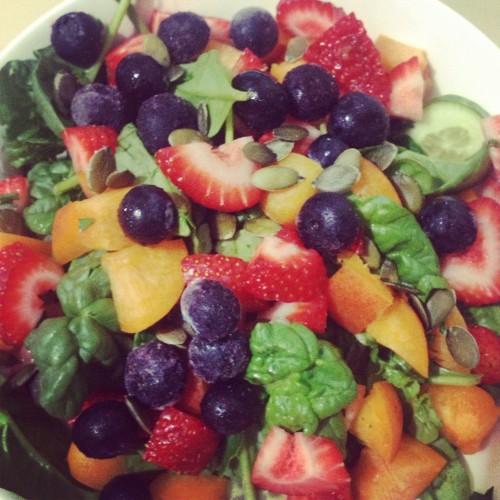 ♥
Having made the difficult decision to quit my job as a publicist at an agency working with arts, music, festival & fashion clients; to take up a job selling yoga clothing at lululemon athletica (a move that many of my close friends and family were concerned & confused about!), I had it all ready to go in my mind: work part-time selling yoga clothes, work part-time on Wellness WA, eat a whole lot of salads, head to heaps of yoga classes & maybe even undertake a yoga teacher training. It seemed simple, viable and most of all stress-free – something which I strive to maintain in my day-to-day life.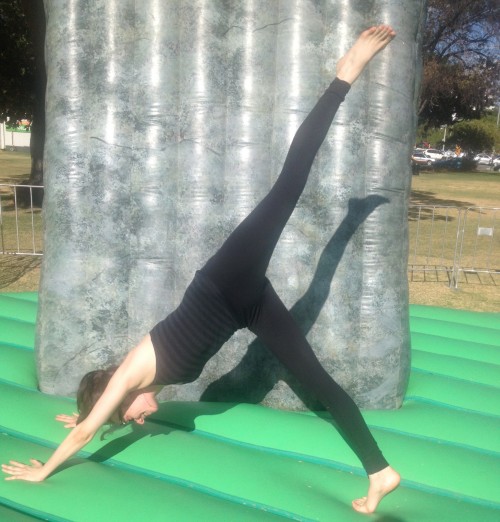 ♥
And then the email!
"Hey Annette, I'm thinking about starting a small cold-pressed juice cleanse detox delivery business in Perth, do you think I'm crazy? Is this a good idea? Jacqueline"
We didn't know each other at this point.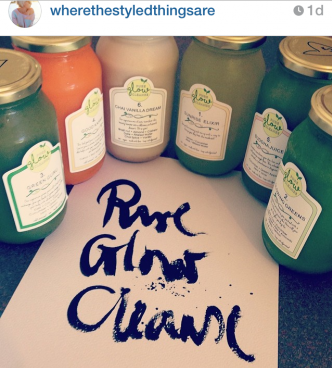 ♥
Having run Wellness WA for around 5 years now, I had constantly been searching for a juice cleanse delivery business to start in Perth. A few Eastern states companies had even contacted me previously as they were looking to expand over here, but it never eventuated. My thirst for a juice cleanse in Perth remained unquenched, and I was getting thirstier.
With no juice cleanse businesses in sight, and having done some preliminary market research myself to indicate a high-level of interest in Perth, I responded immediately and told Jacqueline that yes, the idea was crazy, but viable, and that regardless of whether she liked it or not I was jumping on board and we were going to be business partners.
A 6 hour first-meeting followed and Pure Glow Cleanse was born.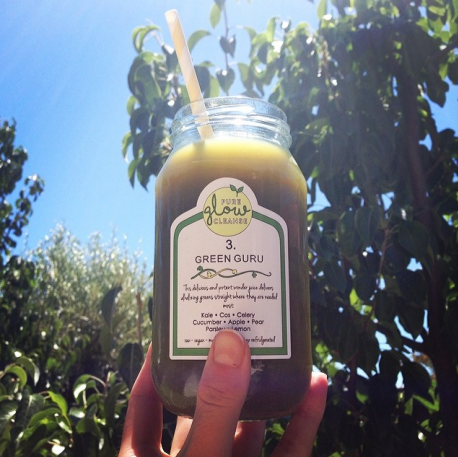 ♥
Our aim for the business has always been to make getting nourished, detoxed and glowing as simple as possible, whilst also providing amazing service and helping our customers reach their goals in life, whatever they might be. We've now gotten hundreds of Perth customers glowing with our juice cleanse, with no signs of slowing down.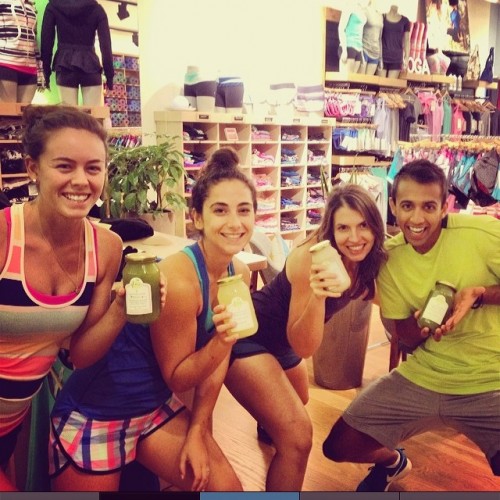 ♥
It's been an incredible whirlwind of cold-pressed juice, overcoming challenges, tears, joy & meeting so many amazing people. Hearing their stories and how the cleanse has helped them live a more amazing life is truly rewarding.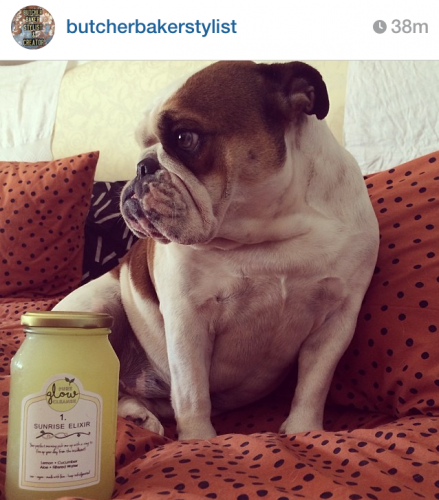 ♥
My fridge has more green smoothies than actual food, sleep is a rarity and my boyfriend often complains that I smell like juice. It's all part of the fun though and the only way is up!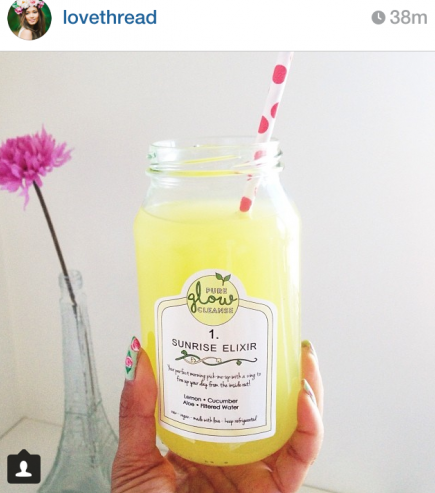 ♥
Let me know if you have any questions about Pure Glow Cleanse as I'd love to answer them, and I am really looking forward to diving into Wellness WA a bit more this year, and sharing the amazing, thriving wellness scene that is absolutely blossoming in Perth right now. It's such an incredible time to live in this wonderful little city of ours.
Much love!
To find out more about Pure Glow Cleanse head to:
http://www.pureglowcleanse.com.au
http://www.facebook.com/pureglowcleanse
Instagram: @pureglowcleanse
Be well,
xoxo